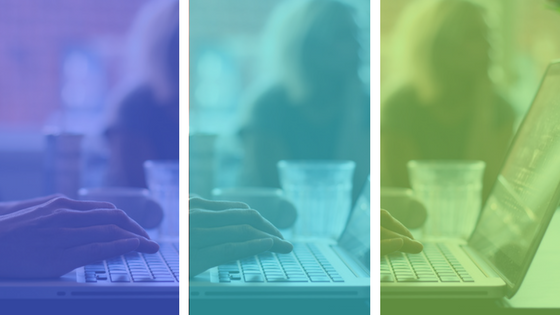 You can only contemplate a career change for so long. There comes a point when you must take action, even when you're feeling uncertain or unclear about your direction. Stop beating yourself up that you've let yet another year pass by without making a move. Like they say, there's no time like the present!
If you've got 20 minutes, I can help you get moving towards a cool new job that fits you. Just 20 minutes—I promise! Stop suffering, sit down, and send these three emails:
Find someone who's doing what you want to do. (LinkedIn y'all, that's where to look.) Introduce yourself to them. What advice do they have for someone who aspires to do similar work?
"Hello Sarah. We don't know each other, but I'm going to be at the conference next month where you'll be a panelist. I'm really looking forward to learning more about the trends you'll be covering. I'm also intrigued with your background and find myself daydreaming about the type of role you have. Could I buy you breakfast and share a bit about my experience and get your advice and suggestions on potential career pivot options I'm considering? I have a hunch that you've got some insight that might reveal some options I haven't considered."
Find someone who's recently (in last 18 months or so) changed careers and is now doing what you think you might want to do. Find out how they did it. What sage advice can they share that they wish they had known?
"Hello Justin. Congratulations on the new role! Mary suggested you might be willing to help me. I'm also considering a move from X industry to Y industry—exactly what you did a few months ago. I'd love to find out how you did it—including any advice that you wish others would have shared. I'm open to hearing it all and could really use your perspective as I prepare for a career change."
Email your most connected acquaintance. Someone who has access to completely different networks from you. They may be self-employed, volunteering for their community, active in civic or professional organizations, or whatnot.
"Hi Kate. I'm doing some career research because after 10 years in the insurance industry, I'm thinking about making a switch to something more mission-driven. I'm thinking about development work for a nonprofit or working in the health care industry. Because this will be an industry switch for me, I'm trying to talk to as many people as possible who can give me insight about those industries and professional areas. Does anyone come to mind that I should be talking to? At this point, I'm just gathering information as I think through my options, so any suggestions (or introductions!) you have would be most welcome."
Trust me, once you send these emails or messages, you'll feel much better. Your career change efforts will suddenly feel energized, and things will start to snowball in the best way possible.