If you're considering a career change, you're going to be tempted to want to get your resume done BEFORE you start to network and talk to people.  I get it, because on the surface, this makes sense.
DON'T DO THIS. 
Why?
Uh… it's a real time suck and frankly, too early on in the process means that you'll be writing or editing your resume in a vacuum.
Instead, get a pulse on what's most marketable about your background by talking to people. Former colleagues, contacts that work at target organizations… at this point, any input is great.
Not only will it make your resume stronger, but you'll also be raising your visibility with your connections as you conduct this important research.
OK.  I've got other tips to share, but I hope you found this resume one helpful.
Until next time… cheers!
---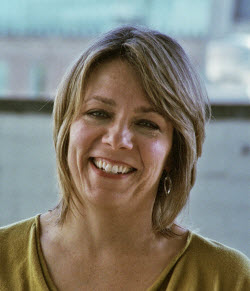 I'm Stacey Lane: Confidence Builder. Networking Smarts. Resume Wordsmith. Personal Branding Strategist. Career Coach. I help individuals with unique backgrounds find their perfect fit and effectively market themselves so they find work that is as interesting as they are.