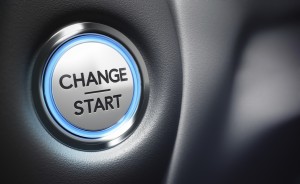 The job market is rolling along and there is much to be excited about for 2016. If you're considering any sort of career shift… may 2016 be your year! I'm a trend geek, so here's some interesting food for thought about how you need to be prepared to look for work in 2016.
In the spirit of the new year, let's talk about 2016 career plans, OK? What do you want this next year? Have you asked yourself that? Maybe you want more of something and less of something else? No pressure, but I'd really like you to get what you really want. Don't be shy – What do you want?
I'll come clean — new year's resolutions don't work for me. I don't like the pass/fail — feels too much like a test. But I do like the idea of starting fresh with a new year restart. So instead of making resolutions, I pick a theme for the year. Sometimes it's a single word, such as fun or success, or a short phrase, like green grass. My 2015 theme — "All In" – was the intention to not hold back and to fully commit to things. Give things my full effort — no Plan B. No dipping my toe in the water… either jump in completely or move on. If you don't know this about me: I tried to talk myself out of becoming a career coach for at least a year, so clearly, I tend to think about back up plans. I like to think of it as keeping my options open. Having a Plan B. There's new evidence that for people like me, having a Plan B might not be the best idea. So you can see that this "All In" theme was sort of a personal challenge too.
Themes are good because they're broad. I'm a creative thinker, so having a general framework is ideal – with room for creative interpretation. How I work with the theme is rather loosey goosey. I try and integrate it into all sorts of areas. For example, with "All In", after years of having meatless days and even weeks in my diet, I decided to cut out meat completely. I got rid of a bunch of clothes I had been hanging onto – and went "all in" and committed to a certain style I really like. With work, I invested in new software and integrated it into my business, for which I won an award (and a nice cash prize) for my efforts. I also partnered with some amazing professionals to do contract work, which unfortunately, didn't work out. With a theme of "All In" things were pretty up and down in 2015 but I didn't feel like I passed or failed – I just experimented with how I could apply the theme.
Even though themes work for me, every year I consider different options (see Plan B above). Should I have goals this year? What can I do to be more productive? Like all the time I wasted online this morning reviewing different organizer/planner systems. I had one in my shopping cart, totally sucked in by the pretty layout and colors, before I got real with myself and admitted I was more enamored with the novelty and false illusion of increased productivity I'd feel for the first week. If purchased, I'd just be more stylishly unproductive with pretty colors. Sigh.
"What is everyone else doing? Don't do that."
So if you're curious, my 2016 theme is "Do Something Different". I tend to be a creature of habit (I love routine!) so I'm going to shake things up a bit this year. I'm experimenting with a new work schedule. I'm re-configuring my home office with a large center worktable rather than a desk. I'm practicing worrying less about what others think. And pushing myself to challenge old patterns of behavior and thoughts by asking myself "How can I be different here?" Like I said, I love how flexible and fluid a yearly theme is. My daily reminder is all ready to go: "What is everyone else doing? Don't do that" written on a huge white board.
Want to try a theme for 2016? Here's a quick process you can use to help you find yours. And here's to a stellar 2016.
---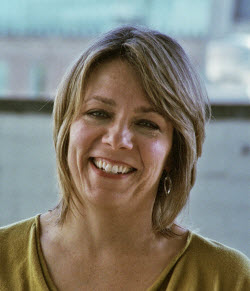 I'm Stacey Lane: Career Coach | Transition & Career Strategist | Personal Brand Specialist
I help individuals with unique backgrounds find their perfect fit and effectively market themselves so they find work that is as interesting as they are.
Contact me to get started!
---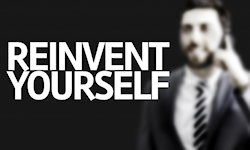 Want to change jobs or career? Not to worry — you don't have to start over! Instead: reinvent. How? Get immediate access to my recorded "Reinvent Yourself" free webinar to learn what I've helped countless clients do — pivot into a new career. Learn more here