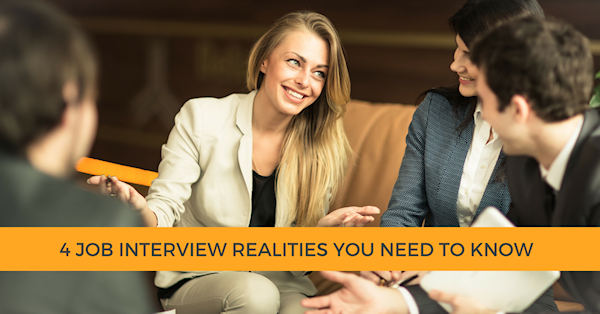 With the job market improving, more and more clients are interviewing.
Woo-hoo, right? Sure.
But the number of head-scratching, often confusing interview experiences my clients are experiencing has increased too. Here are some examples:
There was the client who faced open hostility from the hiring manager who asked two questions during the 30 minute interview.
And the client who interviewed six times with one team – and didn't get the job.
There seem to be a number of different things at play – employers cautiously screening candidates and an extended interview process unlike what we were used to in the past.
I've been doing some research so I can better help my clients with interviews. I've been digging into the latest in behavior science research, interviewing hiring managers and learning about emerging trends. I also spent a few days with HR managers at a conference, and here's what I learned:
One: Don't Expect Interview Feedback
Don't expect any sort of feedback on how you interviewed or what you can do to improve (assuming you didn't get the job). You might think that it's because recruiters or hiring managers don't have the time to respond to candidates, but the reality is that won't give you any substantial feedback because of legal concerns.
They've been trained and coached not to share feedback, because there's too much of a risk that it will go sideways – including how candidates might react to such feedback. So if you ask for feedback, you'll probably hear a version of "there are lots of different factors we evaluate on."
Two: Expect More Panel Interviews
Unstructured one-on-one interviews are the least valid selection tool. So expect more panel and structured interviews – where all candidates are asked the same questions in the same way. The downside with this type of interview is that you might feel like the interview is less conversational and just a series of questions. It's hard to relax and find your groove during this type of experience.
Three: Your Ability To Fit Into The Culture Matters
Hiring for cultural fit is becoming more and more of a priority. Cultural fit can be described as your ability to conform and adapt to the personality of the team or workplace. So, expect to be asked cultural fit questions during an interview.  You can't prepare answers for them, so the idea is that you'll provide an honest/candid response.  Here's an article on what cultural fit questions during an interview sound like.
Four: There May Be 'Implicit Biases' At Play
There's more awareness about implicit biases during the interview process. Implicit biases are sneaky – and they're powerful. For example, a hiring manager who perceives candidates who dress like him/her to be a better fit for the organization.  Or if the candidate worked at a particular company (one that has a reputation for innovation, for example) the candidate must be an innovator too.  Harvard has launched a research project on implicit biases – so you can discover something about your implicit biases while helping the research project.
So what does this all mean to a job candidate?
Well, it's not a consistent process from company to company.
As a candidate, there's an element of unpredictability that you just can't prepare for. Do your own due diligence about a company's culture before applying and you'll save yourself precious time and effort – it will make the interview process more enjoyable too.
Bottom line:  Just be yourself.
---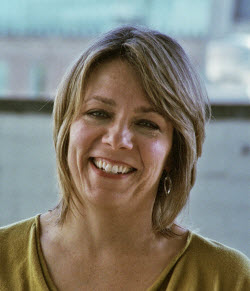 I'm Stacey Lane: Career Coach | Transition & Career Strategist | Personal Brand Specialist
I help individuals with unique backgrounds find their perfect fit and effectively market themselves so they find work that is as interesting as they are.
Contact me to get started!
---
How well do you know your personal brand?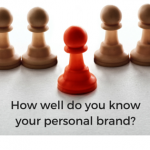 Designed for professionals, this quiz will calculate your very own personal brand score.  Are you ready to tap into that "something" some people have that others seem to lack?   Your personal brand will help you attract job opportunities and figure out career options.  Get clear about your brand and it just may transform your approach, results and confidence.  Learn more and take the quiz here.