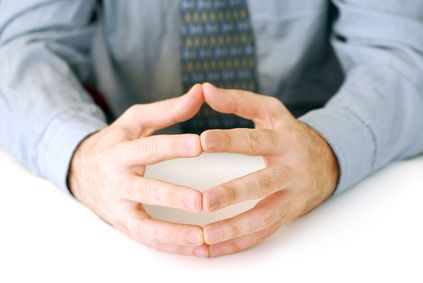 For the past year or so, I've been living on the front lines of unemployment. My husband, Scott, has been looking for work. It's a crazy situation to find yourself in – married to a career coach and in a job search.
Even more crazy… Trying to navigate today's job market with little current job search experience. Feel familiar?
My husband, Scott, like so many of my clients, was essentially looking for a job with very little prior job search experience. I've alluded to Scott's unemployment in previous updates, but haven't shared many details. Reporting on his experience when he was in the middle of it just didn't seem right – even though it was probably more of learning experience for me than him.
I took it very personally that even with all of my resources, he had a tough time. It was really challenging to wear both "career coach" and "wife" hats. I'm not sure I did either one well. But now that his situation has shifted, I have his permission to share his experience with you.
If nothing else, it's downright inspiring. Especially if you're second-guessing past career decisions or changes you've made – or if you feel yourself on the verge of giving up.
Scott graduated with a degree in computer science and started his career as a software developer. His work eventually became more focused on IT business strategy, so he decided to get an MBA. What all this has meant, in practical terms, is that he never had to actively look for the next job. Yep, he was one of "those" professionals. A recruiter would contact him and the next thing he knew, there was a job offer on the table.
About ten years ago, Scott decided to step off the IT track, and ran a residential/commercial remodeling company. But the economy didn't cooperate, and Scott decided to re-enter the job market as an employee. His goal was to get some healthcare experience using his IT background. He updated his resume and after just a few months of looking, he ended up with a few job offers (and a job.)
Now, he wasn't going to be making the Director-level salary he had enjoyed before, but he was more than willing to trade gaining new experience and exposure for a top salary. After about two years in healthcare, the projects winded down, and he found himself looking for a new job. Right before his last day on the job, he had a series of interviews with a competitor. They decided to hire someone else. So began the front seat roller coaster ride of his job search.
His employment ended and Scott cranked up his job search. He was confident he'd find work quickly – he predicted it would only be two or three months. He got daily, then weekly, calls from recruiters. He got up-to-speed on LinkedIn. He interviewed. First and second interviews – but no offers. His two to three months stretched to six months. Still, nothing.
He targeted similar organizations to the one he had just left. He took a couple of classes to get some additional certifications. He had his share of ups and downs – including not hearing back after interviews even when he thought things had gone well. He interviewed with one company several times, but the organization was in flux and they didn't end up hiring because they lost their funding.  Start. Stop. Up. Down.
He did a lot of things right – including following through on any and all job leads and doing small things every day to move his search forward. He didn't have a very dynamic network, so he started working on developing his connections. But let's face it – if you're building your network only when you need it, that's not ideal. This was the hardest part for Scott – just getting started with networking.
Six months of unemployment became 10 months.  I rarely coached him because (1) It was his journey, not mine – even if his journey was making mine a little less joyful and causing me to doubt my abilities as a coach. (2) It's a super-bad idea to coach family and friends.
I think this is one of the suckiest parts of the process – we felt like we had to protect ourselves from disappointment so we held back from really enjoying the "things have positively shifted" part.
Finally, after more than a year, a consulting company he'd talked with early on during his search checked in to see if he was still available – they had a project management position they needed filled quickly. Right place, right time. He filled out new hire paperwork, went to an orientation session, and passed their background check.
You'd think we'd immediately break out the champagne to celebrate… but I'm a little embarrassed (and sad) to share that instead of celebrating, we held back. There were so many ups and downs in the process, we were afraid to get too excited.
We waited patiently for his start date and even when he got the official word, we high-fived, but no big celebration. We waited until he'd been on the job for a week before we danced the dance of glee (I danced, he just moved his feet in rhythm).
I think this is one of the suckiest parts of the process – we felt like we had to protect ourselves from disappointment so we held back from really enjoying the "things have positively shifted" part. I'd never let my clients skip the celebration, but like I said, this was a weird and very personal situation for a career coach to be in.
He's now been on the job for about six weeks and out of all the jobs he interviewed for, it's probably the best fit for him. It's a major project that keeps him in continuous learning mode. The compensation is good. What company, you ask? Interestingly enough, it's a major sportswear company he worked at before he ran the remodeling company.
Looking for work is tough – and what worked for Scott was remaining positive and optimistic. (Yeah, this is so much easier said than done, which is why I have to share it.)
He trusted he was employable.
He refused to buy into being too old or too "whatever" — which is incredibly hard when much of the evidence was suggesting otherwise.
He stayed persistent, yet flexible.
He practiced interviewing over and over again.
All things you can do too. There's nothing special or magic in his job search formula.
And the good news continues… he's had two other job offers come through since taking this contract position.
---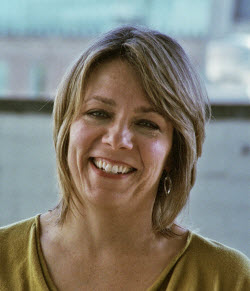 I'm Stacey Lane: Confidence Builder. Networking Smarts. Resume Wordsmith. Personal Branding Strategist. Career Coach.
I help individuals with unique backgrounds find their perfect fit and effectively market themselves so they find work that is as interesting as they are.
Contact me to get started!
---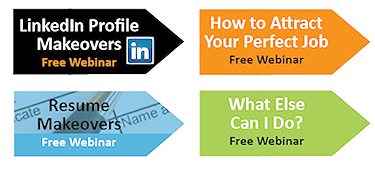 FREE Webinars to watch at your convenience: Watch "How to write powerful cover letters" here. Want to makeover your LinkedIn profile or learn job-seeking tips & tricks? Need to makeover your resume? Or figure out what your next career will be? Need help attracting the perfect job to you?  Learn more and signup for my FREE webinars here.
---