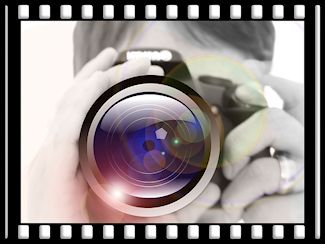 When I start working with a client, I take a look at their LinkedIn profile.  Not only does it help me get a sense of how they might be using LinkedIn, but it's a sneak peek at how they're presenting their brand.
Do they have a professional headshot?
Is their picture formal or more casual?
Are there any clues about their brand from their surroundings?
And when I meet them in person for the first time – do they look like their LinkedIn photo?
All of these answers provide some interesting clues to help me understand my clients and their brands.   (And if you're not convinced you absolutely, positively need a photo on LinkedIn, watch my webinar. I insist.)
A well-done headshot can help you feel more confident about how you're presenting yourself.
Just Google "how to choose LinkedIn photo" and you can read article after article on everything from why to avoid black and white photos to the ideal photo dimensions.
I'm sharing this article with you because it covers my top three never/no way/avoid-at-all-costs LinkedIn photo mistakes:
"cheese" (number 9),
"deep in thought" (number 10) and
"multiple person" (number 5) shots — and that includes pets, folks — poses.
There's even a service – Photofeeler.com – that analyzes your photos (honestly, I'm not kidding you) and will tell you how smart, likable, fun or trustworthy your photo is compared to average.   Photos are a big deal.  Got it?
Getting professional headshots is an investment – and if your career isn't worth investing in, well, we should talk.  A well-done headshot can help you feel more confident about how you're presenting yourself. But how do you get the most out of this investment?
I thought we could all use a little more info about this so I asked Holly Seeber, a super fun and talented Portland-based photographer, to offer her thoughts on the little details — everything from location to clothing to grooming.  You can check out her suggestions for professional portraits here.
---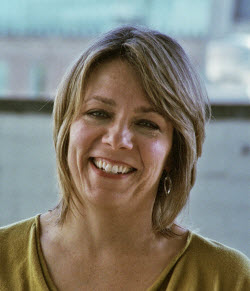 I'm Stacey Lane: Confidence Builder. Networking Smarts. Resume Wordsmith. Personal Branding Strategist. Career Coach.
I help individuals with unique backgrounds find their perfect fit and effectively market themselves so they find work that is as interesting as they are.
Contact me to get started!
---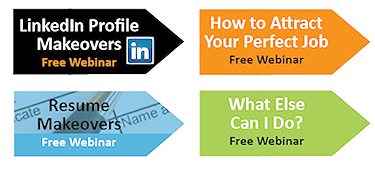 FREE Webinars to watch at your convenience: Want to makeover your LinkedIn profile or learn job-seeking tips & tricks? Need to makeover your resume? Or figure out what your next career will be? Need help attracting the perfect job to you? Learn more and signup for my FREE webinars here.
---