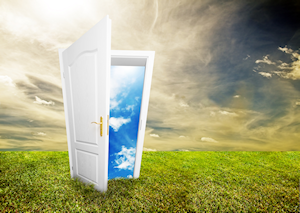 Sometimes you learn more about your personal brand when things don't go as planned.  Susan had landed her "dream job" working in healthcare management as a project manager.  Without any prior experience in the industry, she landed a new job and was thrilled.
How did she do it?  She worked hard and she did all the right things.  Susan identified her target job – in this case, it was a target job in a specific industry (bonus points!).  She did lots of self-assessments to help her identify her strengths, and she used her network for introductions and information (more on this later.)
Susan got expert advice on how to position her past experience in other industries –financial services and environmental consulting – to translate into healthcare.  She had to expand her network in order to make her dream job possible – so she built a new network in healthcare, person by person.   She also spent a lot of time and energy helping others in the job search as a "connector." In short,  Susan totally immersed herself in the process.
Susan took a flexible approach to her job search too. She did some temporary and contract work – and after a few months, landed a permanent job in her target industry.  A success story.
Except it wasn't.  By the time Susan landed the permanent job, she was starting to feel like she had a made a bad decision.  Like she just hadn't found the right fit.  Despite all of her research, including asking about the culture of organizations, Susan felt like a fish out of water.
As Susan described it:
"I just didn't fit – everything from how meetings got organized to how things moved up the chain of command.  I've always been someone who could figure things out – especially how to get things done.  My past boss called me the Director of 'Make It Happen' because I was good at navigating systems and getting things done.  No longer did this seem to be true for me.  I was super frustrated because I just couldn't figure out how to really get things done.  Was it politics?  Was it the structure?  I just didn't know."
So Susan left that organization when she got an offer to work for one of their competitors.  Makes sense, right?  Must be the job or the organization.  Not in this case. It was much better at first, but within a month, she was feeling stifled and even more confused even though her supervisors were very happy with her work, and her colleagues loved working with her.  Clearly, there was a disconnect somewhere.  The hardest part for Susan was admitting that her dream job wasn't so dreamy, after all.
Remember her using her network early on?  Her network also provided feedback about her brand.  And guess what people had told her?  Almost everyone, when she shared that she was targeting opportunities in healthcare, told her that they didn't see her working in that environment.  Instead, her contacts mentioned start-ups and fast-paced environments where lots of things needed to happen, quickly.  Director of Make It Happen.
Susan admits she's not sure why she didn't hear this feedback earlier.  Maybe she was too focused on her goal?  Just didn't want to get sidetracked?  Or maybe the feedback wasn't what she wanted to hear.  Whatever the reason, Susan was now eager to get more and more input on her brand.
The hardest part for Susan was admitting that her dream job wasn't so dreamy, after all.
This time, Susan really listened.   She learned that what others love about working with her is that she'll always figure out a way to get something done.  She thrives in ambiguous situations but shuts down when things are too structured.  She's optimistic and people love her positive, tenacious approach.  But she's not delicate – if there's a problem, she's going to be direct and forthright in identifying it and then working to get it solved.
She's great in fast-paced environments  because everything thing about her is fast – she hits the door running and literally, doesn't stop.  She even talks fast.  She works best in environments where action is more valued than explaining rationale or convincing others.  Lots of lightbulbs went off for Susan as she got more input about her brand.
Susan recently made a change and is now working at a start-up in the healthcare field.   She can already tell it's a better fit.
Her advice? 
You can't figure out your personal brand on your own.  Get some outside input.  And don't be afraid to admit when the dream job isn't working out.
---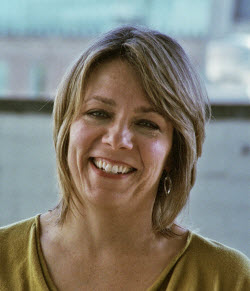 I'm Stacey Lane: Confidence Builder. Networking Smarts. Resume Wordsmith. Personal Branding Strategist. Career Coach.
I help individuals with unique backgrounds find their perfect fit and effectively market themselves so they find work that is as interesting as they are.
Contact me to get started!
---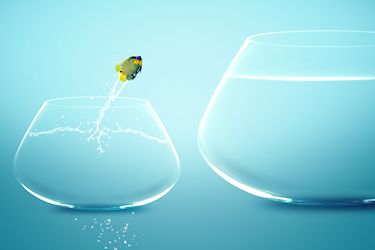 FREE Webinars to Watch at Your Convenience: Need to makeover your resume? Or figure out what your next career will be? Need help attracting the perfect job to you? Learn more and signup for my FREE webinars here.