My husband, Scott, and I participated in a weekend Vineyard Tour recently, and I got some really interesting insight I thought I'd share.  First, I'll explain how these tours work:  The owners of vintage or "show" cars (in this case, most were Italian cars) gather in the morning for some mutual admiration of each others' cars.
Then the tour departs – picture 40 classic cars cruising the picturesque Willamette Valley countryside at a leisurely pace with the final destination being lunch at a vineyard.  That's it.  Just an afternoon drive through the countryside to have lunch — straight out of a Downton Abbey episode, only we weren't quite as dressed up.
Now here's the glitch.  Scott's got a vintage Ferrari convertible (Ferrari red, of course.)  And when we were through with lunch and socializing, we returned to the car and tried to start it up.  Can you guess what happened?
Car wouldn't start.
Now, if your car is ever not going to start, let it be at an event of vintage car owners.  People were so helpful and encouraging.  Lots of knowing nods of the head and very knowledgeable advice.  But despite trying to cool down the fuel line for a suspected vapor lock (don't ask me — I know nothing about cars — I'm just good at listening to the conversation), in the end, we had to call for a flatbed tow back to the city.
Scott and I jump into the cab of the tow truck for the hour-plus ride home.  At first, we're just chatting about the weather (hot and the air conditioning in the truck wasn't working well) and other current events.  Now you might think that because I'm a career coach, I'd ask him how he got started in the business or how he likes his jobs – which, for the record, are both great questions. 
However, I'm always thinking in terms of perspective — more specifically, what does he know that I don't?   What unique access to information does he have that I would like to know?  So, I asked him what cars he tends to tow the most.  His response was swift:  "Nissan Leafs.  Then Chevy cars and Ford trucks."
Hmm… now, as someone who needs to buy a new car soon (I drive a 17 year old car with 200K+ miles — a badge of honor among NPR's Car Talk fans), this is super interesting (and helpful) information to me.  And something that I wouldn't have learned had I not been thinking about what he would know that few others would. 
Now, here's how this relates to your career.  Most people begin a job search thinking the first thing they need is a job.  They let all of their friends and family know that they're looking for a job, and they begin applying for jobs in earnest – thinking that this is the means to their job goal.  They spend lots of time finessing their resume and networking to find out about opportunities.
Most people begin a job search thinking the first thing they need is a job when in reality what they really need is information.
In reality, what they need first is information.   If you take the time to research and gather information first, you'll save yourself a lot of time. For example, one of my career coaching clients accidentally learned her dream company was hiring all of their entry level positions through a temp agency because of a staffing shortage in their HR department.  She signed on with the temp agency and within three months had a temporary assignment with her dream company.  She's now been there almost two years.
Another client had a random encounter with his neighbor who works in media relations who provided interesting insight into ways my client could market his background in business development in a whole new industry.
This is the type of information you only get from talking with others. Not what you'll read about on a company's website or find through an online search.  Take a researcher/investigative approach to access this insider information.  Not only will you learn some helpful and interesting tidbits, but you'll have a much, much better lay of the career land.
The next time you're feeling in a career rut, ask yourself "Who has insider information which might help me?"  For example, maybe someone who's recently made a career change.  Or someone who works at a company you're interested in.  Or a hiring manager who works in a totally unrelated industry to yours but who interviews a ton of candidates.  All could be valuable information sources, although none may have a job for you.  Remember?  This whole career thing isn't a linear process.
Here's something else to ponder – everyone has information (while they may not have a job), but what can make the difference between them feeling helpful or not, is how well we access their insider information, which, by the way, they probably take for granted everyone knows.  The value of your network is in how you tap into this level of information.    
And one more thing about the vineyard tour – do you know how many people love seeing a bright red foreign sports car being towed on a flat bed truck?  Lots.  And they snapped photos to prove it.
---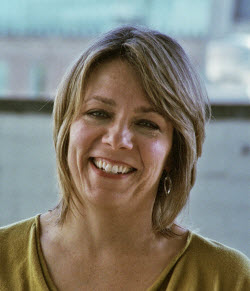 I'm Stacey Lane: Confidence Builder. Networking Smarts. Resume Wordsmith. Personal Branding Strategist. Career Coach.
I help individuals with unique backgrounds find their perfect fit and effectively market themselves so they find work that is as interesting as they are.
Contact me to get started!
---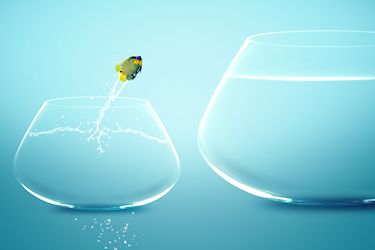 FREE Webinars to Watch at Your Convenience: Need to makeover your resume? Or figure out what your next career will be? Need help attracting the perfect job to you? Learn more and signup for my FREE webinars here.
---