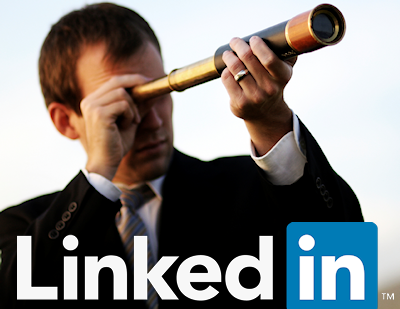 So you've got your LinkedIn profile dialed in and now you're wondering how to make the most of LinkedIn. There are two simple ways I suggest using LinkedIn once your profile is complete:
 Saved job searches
 Monitoring your newsfeed
Saved job searches
If you're not looking for jobs on LinkedIn, start now. Three of my last four clients who have landed new jobs, initially learned about their new jobs through LinkedIn. So, the quality of jobs on LinkedIn is darn good and getting better. I recommend using the saved job search function so you can set up alerts whenever new jobs match whatever criteria you've set. So, here's where to start:

Simply use the top search bar, click on the dropdown for the briefcase icon (for "jobs") and then type in the job title you're looking for – in this case, I used "marketing analytics manager."
The results will look like this:

You can use the Advanced search function to narrow your search results to geographic location, or to only find jobs where you have 1st or 2nd level connections, or even by salary range (for JobSeeker Premium accounts). Play with your search terms until you're finding more of your target jobs within the search results.
The key here is this: Make sure to save the search (upper right). Why? LinkedIn lets you save up to 10 job searches – where they'll automatically send you new postings that match your search criteria. It's like a "job alert" via other job boards.

Here you'll be able to name the search and designate how frequently you get alerts. Make sure to click on green check to save the search.  You'll now get email alerts when jobs match your criteria.
Monitoring your newsfeed
The power of LinkedIn is that there is a lot of information that are natural points of connection for you to use to network, reach out to contacts and initiate conversations. Where to begin? Just start monitoring your newsfeed – regularly.  At least weekly.  Preferably every day or so.
Your newsfeed is the information you see when you click on "home." It shows you all of the activity within your groups, with your connections, etc. It's also where you can "share an update."
You can customize this information as shown by the right drop down menu, say if you only want to see updates to individuals' profiles, you can just see "profile" updates rather than all updates.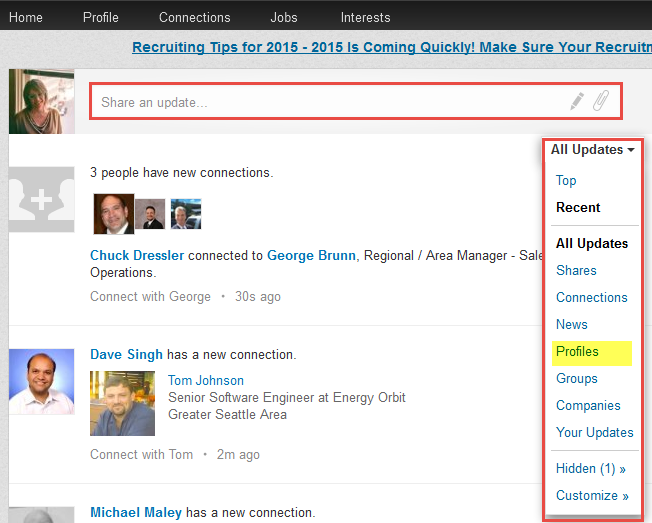 But I strongly recommend getting a better lay of the land before changing what sorts of updates you're seeing. Give yourself a bit of time and monitor what kinds of updates you find it easier to engage with (you know I'm a fan of playing to your strengths!)
One of the easiest ways to start leveraging LinkedIn is to just start paying attention to what shows up here. For example, if you see that someone has landed a new job, congratulate him/her. If there's an article that catches your interest or someone posts a job, share these updates with your network.
In addition to using it to reach out to individuals or to share information, use it to help you identify new groups or companies you'd like to follow too. For example, if you see someone in your network has joined a new group (or is following a new company) use both of these as research opportunities and go and check them out.
For example, I have a client who couldn't spend more than 15 minutes a week on LinkedIn. She started out focusing just on reaching out to her network to congratulate them on work anniversaries and career transitions (so she set her updates to show only "profiles").
After a couple of weeks of doing this, she branched out (expanding to show "all updates") and began sharing an article or two every week. Now she spends about 15 minutes twice a week – she engages in a few conversations by sharing comments on articles or in group discussions, in addition to staying on top of what her first level connections are doing.
It's completely manageable and she's really enjoyed reconnecting with people she hasn't seen in a while. This is not an overnight success story – LinkedIn is just another networking tool in this case – but my client is building her LinkedIn presence and is starting to see evidence that her efforts are paying off – she is getting more and more requests from people in her network to connect.   She feels very good about the fact that her small investment is starting to pay off.
Her advice? Start slowly and be consistent.
---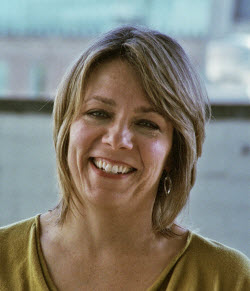 I'm Stacey Lane: Confidence Builder. Networking Smarts. Resume Wordsmith. Personal Branding Strategist. Career Coach.
I help individuals with unique backgrounds find their perfect fit and effectively market themselves so they find work that is as interesting as they are.
Contact me to get started!
---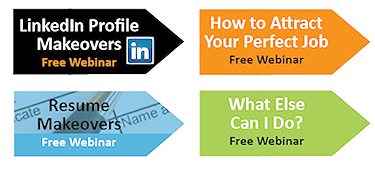 FREE Webinars to watch at your convenience: Want to makeover your LinkedIn profile or learn job-seeking tips & tricks? Need to makeover your resume? Or figure out what your next career will be? Need help attracting the perfect job to you? Learn more and signup for my FREE webinars here.
---