<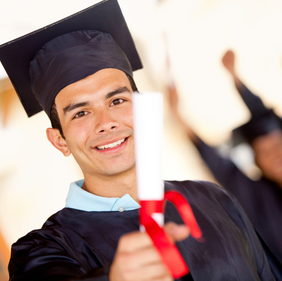 Received a message from a concerned father. His son had graduated almost a year ago and still had not found employment. Dad described his son as a "stellar business major with great leadership experience." For the most part, I love working with new college grads, and unlike others, I find them to be refreshingly realistic in their job search goals. Plus, they tend to be positive and enthusiastic. I find positive and enthusiastic pretty awesome characteristics to be around, don't you?
Back to the point: Dad was calling because he wanted to know if I would act as a headhunter on behalf of his son. "You know, " he said, "You'll find him opportunities through your connections and arrange for him to be interviewed. I'm not sure what you charge for this service, but this is what he needs."
Hmmm….Now I've been in this business awhile and I know how headhunters work. I've even worked with a few of them myself (because of some specific, niche experience from early on in my career – see my post on working with recruiters.) Bottom line is that headhunters don't work the way that Dad envisions. You cannot outsource your job search to headhunter. It simply doesn't work that way.
What I find most disturbing about this conversation is that Dad is the one advising his son about the job search and presumably, giving him advice about how to find a job. I have no doubt that Dad is probably smart and successful in his own career. But clearly, he is not in touch with how the job market works.
My advice to new college grads: Find someone who's found a job in the past three years and ask them for their job search advice. Their advice is going to be way more relevant than that of your parents. Sorry, Mom and Dad, but its a whole new world out there.